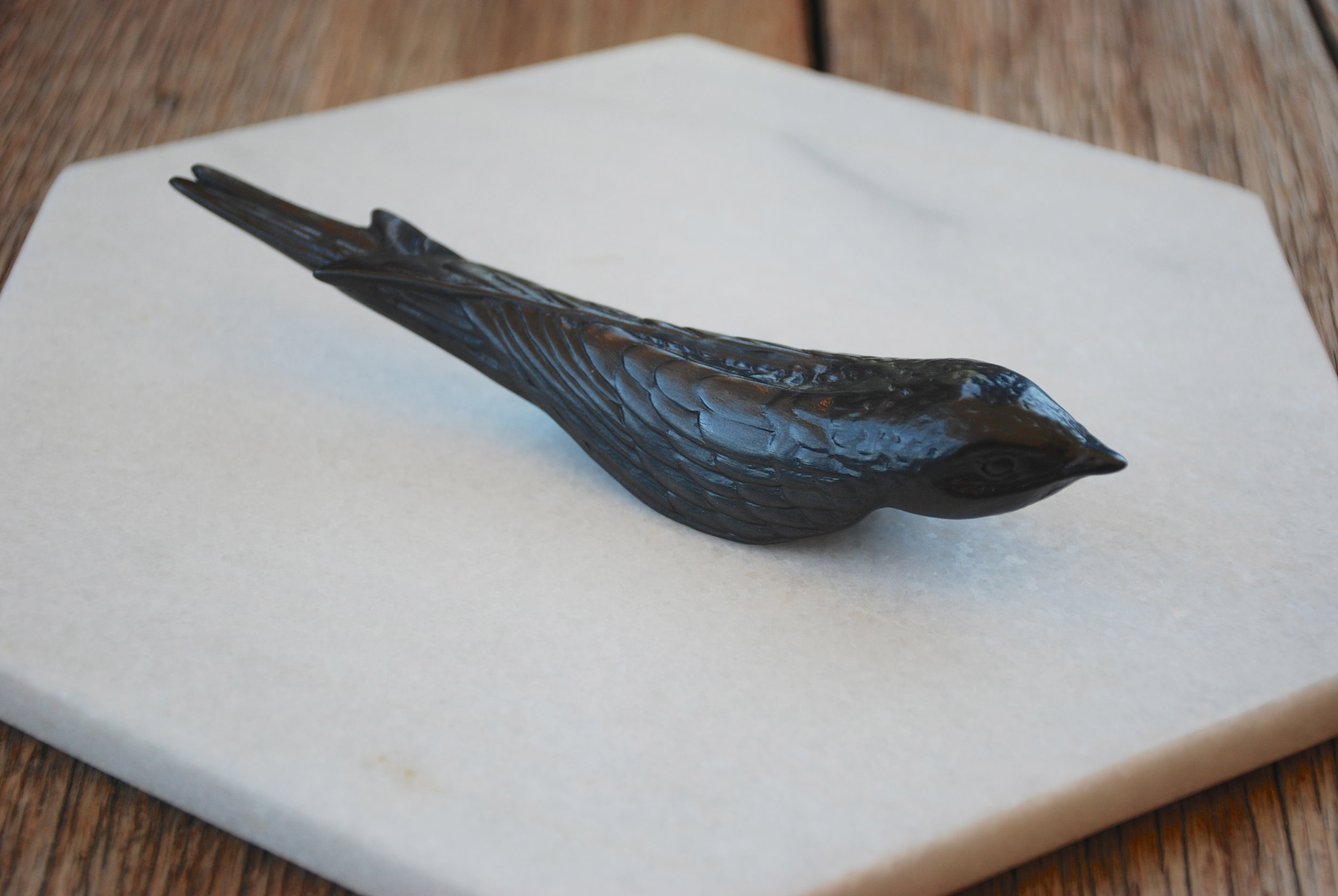 Classic Swallow Graphite
Natural graphite and smudge resistant compounds are fused in specialized forms under intense pressure. Handcrafted in San Francisco, using new and old world techniques, each piece is meticulously fashioned using the innovative methods that Batle originated. Any part writes, while it resists staining your hands.
The Classic Objects are handmade in San Francisco. Each object is individually packaged in an elegant black gift box with literature inside, telling a little bit about the artist/studio and the symbolism of each object.